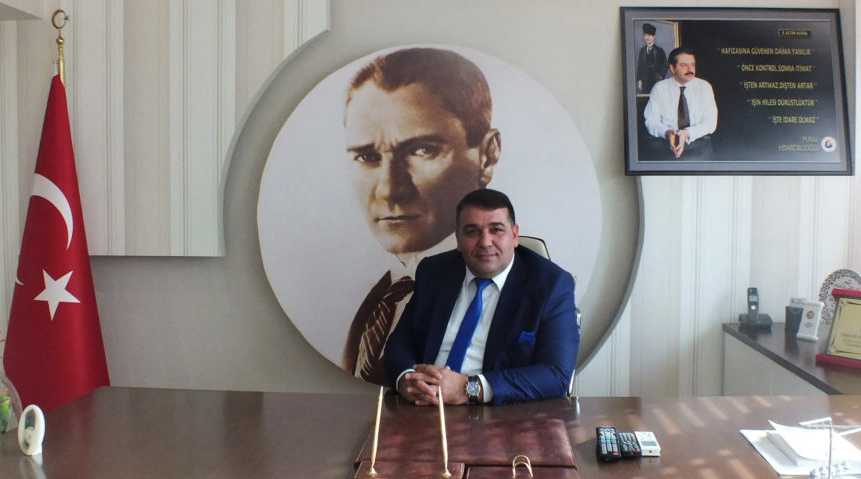 Mustafa YILMAZ, who was born in Kırşehir in 1972, attended primary and secondary school in Kırşehir.
Completing his high school education at İzmir Balçova High School, YILMAZ graduated from 9 Eylül University, Department of Construction. Since he belongs to a family that has been a tradesman for many years at the foot of Kırşehir Castle, he has witnessed trade and Ahi culture since his childhood. YILMAZ, which started its activities in the office furniture sector in 2003 with the company he founded, has been a solution partner to many institutions and organizations in Kırşehir.
The company continues its activities in charge of sales of office furniture in many cities in Central Anatolia as well as Kırşehir. Between 2009 and 2013, he served as the Chairman of the Disciplinary Board at the Kırşehir Chamber of Commerce and Industry. He was elected as a Member of the Board of Directors of the Kırşehir Chamber of Commerce and Industry in 2013 and continued this duty until 2018.
YILMAZ, who assumed the duty of vice president after the chamber elections held in April 2018, became the President of Kırşehir Chamber of Commerce and Industry on 20 November 2018 with the favor and votes of the members of the board of directors. He is also the TOBB General Assembly Delegate. He considered it his duty to contribute to the land where he was born and raised; YILMAZ, who gladly undertakes various responsibilities such as the head of the parent-teacher association and the management of the association, is married and has four children.